Internet and App Time Limits
Circle Time Limits caps the amount of time your kids can spend on screens and on individual sites or platforms, like TikTok or Fortnite. You can also set Internet time limits for categories—like games, social media, or news. Kids get notified (or they can always check) when time is running low.
Time Limits Gives Parents Peace of Mind
The Time Limits feature is a favorite for monitoring Internet access. You can adjust by age and across apps. A must-have for every home to protect their children.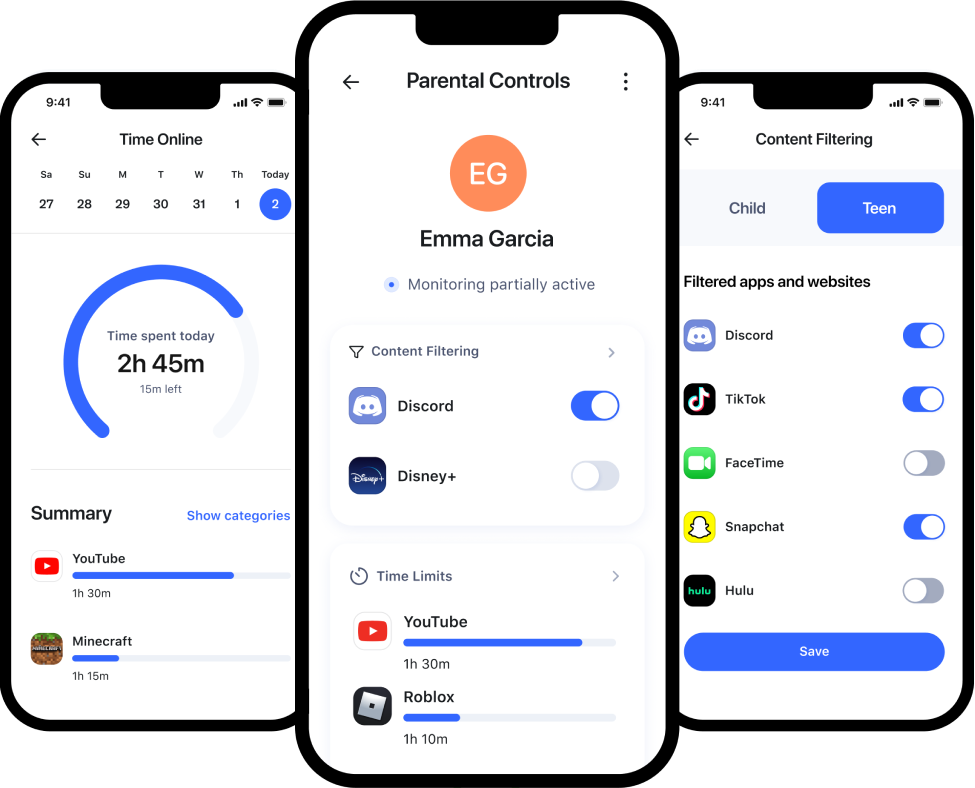 Aura Parental Controls
Manage mobile devices across all networks, from anywhere, using the Aura app.

Get 60% off today! FREE 14-day trial
Start Trial